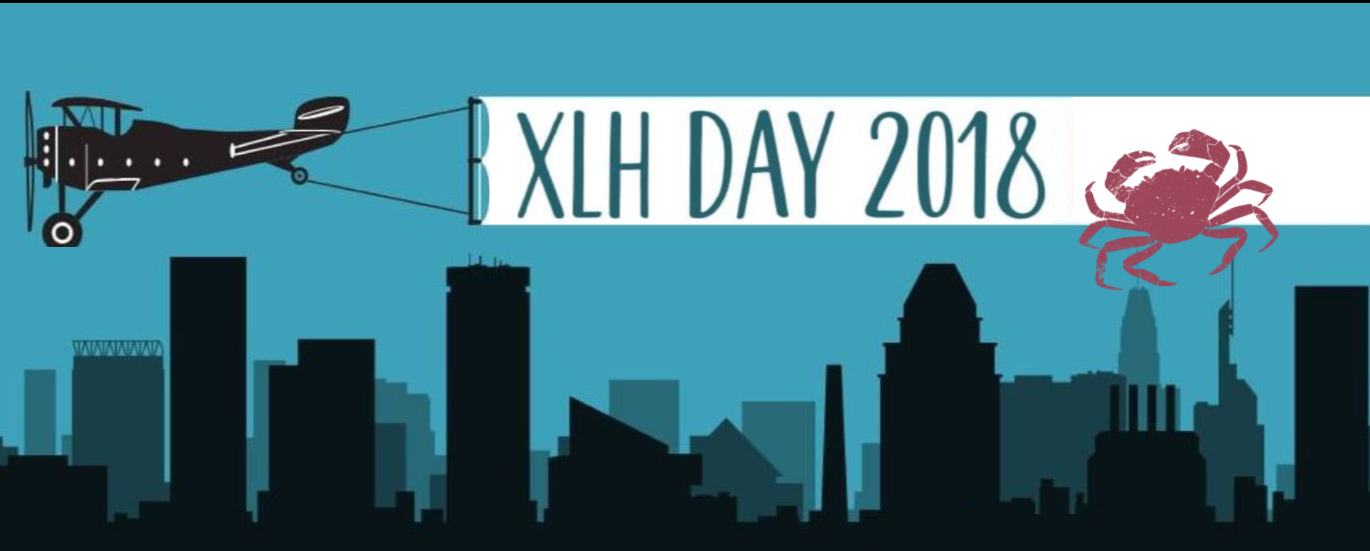 Friday October 5th - Sunday October 7th, 2018

HYATT REGENCY BALTIMORE INNER HARBOR
This year's celebratory XLH Day has more to offer than ever before. We  are expanding our schedule to include concurrent sessions for children and adults, as well as special opportunities for socializing and networking.
We're even carrying things over in to Sunday morning! We're still confirming details, so check back here often, or follow us on Facebook and
Instagram

for updates.
FRIDAY, OCTOBER 5th
6:00 pm - 8:00 pm
Meet & Greet and Early Registration in Hospitality Suite                                                     Avoid the rush of the registration line on Saturday morning. Stop by our Hospitality Suite for some early socializing, networking and light refreshements. Pick up your registration materials and name tags, and get an early start on connecting with the community.
Morning Stretch Class for All: After all the traveling and moving around over the last few days, take a break and join us for this early morning stretch class - you'll be glad you did. The instructor is a Body-Positive Fitness Trainer with experience in working with XLH. If anyone can motivate you to stretch at 7:00 a.m., it's her!
Regional Brunch/Eat & Greet